2017 Honda Civic EX - SHHFK7H50HU407714
Mileage:
26,690 mi
Exterior Color:
White
4.5 (4)
| | |
| --- | --- |
| Body Style: | Hatchback |
| Engine: | 4 Cyl Gasoline |
| Transmission: | Automatic |
CHECK AVAILABILITY
2015 Hyundai Genesis - KMHGN4JEXFU044246
Mileage:
79,743 mi
Exterior Color:
Silver
4.5 (7)
| | |
| --- | --- |
| Body Style: | Sedan |
| Engine: | 6 Cyl Gasoline |
| Transmission: | Automatic |
CHECK AVAILABILITY
2018 Ford F-150 Lariat - 1FTEW1CP4JKD35206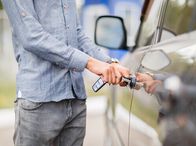 Mileage:
35,542 mi
Exterior Color:
Black
4.5 (3)
| | |
| --- | --- |
| Body Style: | Pickup |
| Engine: | 6 Cyl Gasoline |
| Transmission: | Automatic |
CHECK AVAILABILITY
2021 Jeep Wrangler Rubicon - 1C4JJXFMXMW573432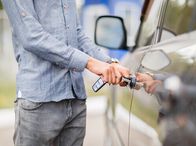 Mileage:
22 mi
Exterior Color:
Gray
4 (6)
| | |
| --- | --- |
| Body Style: | SUV |
| Engine: | 6 Cyl Diesel |
| Transmission: | Automatic |
$74,900

$1342.51 Est. Mo.
CHECK AVAILABILITY
SEARCH CAR INVENTORY
YEAR END CAR DEALS!!
View all 4 cars in Cathedral city, CA best yet cheap priced cars listed for sale by used car dealerships, lots or for sale by owners near Cathedral city, CA, Riverside County area partnered with Used Cars Group. Quick Facts: Average price is $37,466. The average mileage on these vehicles is 35,499 miles. Hablamos Espanol! Llamenos acerca carros usados en Cathedral city, CA a la venta.

Any Credit Ok!