2017 Hyundai Elantra SE - KMHD84LF1HU378586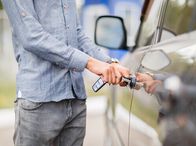 Mileage:
10,783 mi
Exterior Color:
Red
Interior Color:
Tan
4.5 (11)
| | |
| --- | --- |
| Body Style: | Sedan |
| Engine: | 4 Cyl Gasoline |
| Transmission: | Automatic |
CHECK AVAILABILITY
2018 Hyundai Elantra SEL - 5NPD84LFXJH259813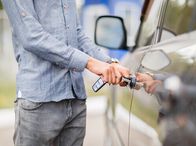 Mileage:
64,171 mi
Exterior Color:
White
Interior Color:
Black
4 (4)
| | |
| --- | --- |
| Body Style: | Sedan |
| Engine: | 4 Cyl Gasoline |
| Transmission: | Automatic |
CHECK AVAILABILITY
2015 Hyundai Sonata SE - 5NPE24AFXFH040821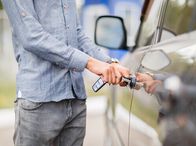 Mileage:
52,548 mi
Exterior Color:
Red
Interior Color:
Gray
4.5 (5)
| | |
| --- | --- |
| Body Style: | Sedan |
| Engine: | 4 Cyl Gasoline |
| Transmission: | Automatic |
CHECK AVAILABILITY
2018 Dodge Journey Crossroad - 3C4PDDGG6JT296367
Mileage:
0 mi
Exterior Color:
Silver
4 (9)
| | |
| --- | --- |
| Body Style: | SUV |
| Engine: | 6 Cyl Flexible-Fuel |
| Transmission: | Automatic |
CHECK AVAILABILITY
2018 Ram 2500 Power Wagon - 3C6TR5EJ0JG389745
Mileage:
0 mi
Exterior Color:
Beige
4 (7)
| | |
| --- | --- |
| Body Style: | Pickup |
| Engine: | 8 Cyl Gasoline |
| Transmission: | Automatic |
$57,260

$1026.33 Est. Mo.
CHECK AVAILABILITY
SEARCH CAR INVENTORY
YEAR END CAR DEALS!!
View all 5 cars in Liverpool, NY best yet cheap priced cars listed for sale by used car dealerships, lots or for sale by owners near Liverpool, NY, Onondaga County area partnered with Used Cars Group. Quick Facts: Average price is $24,716. The average mileage on these vehicles is 25,500 miles. Hablamos Espanol! Llamenos acerca carros usados en Liverpool, NY a la venta.

Any Credit Ok!