2018 Ram 3500 Tradesman - 3C63RRGL5JG319695
Mileage:
0 mi
Exterior Color:
Silver
4 (12)
| | |
| --- | --- |
| Body Style: | Pickup |
| Engine: | 6 Cyl Diesel |
| Transmission: | Automatic |
CHECK AVAILABILITY
2015 Ram 1500 Laramie - 1C6RR7NT6FS558691
Mileage:
74,750 mi
Exterior Color:
Gray
Interior Color:
Black
4.5 (12)
| | |
| --- | --- |
| Body Style: | Pickup |
| Engine: | 8 Cyl Gasoline |
| Transmission: | Automatic |
CHECK AVAILABILITY
2014 Ram 3500 White - 3C7WRTCL4EG265100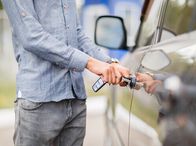 Mileage:
50,825 mi
Exterior Color:
White
Interior Color:
Gray
4.5 (3)
| | |
| --- | --- |
| Body Style: | Chassis |
| Engine: | 6 Cyl Diesel |
| Transmission: | Automatic |
CHECK AVAILABILITY
2014 Ram 2500 Laramie - 3C6UR5FL4EG129973
Mileage:
55,212 mi
Exterior Color:
Red
Interior Color:
Black
4.5 (10)
| | |
| --- | --- |
| Body Style: | Pickup |
| Engine: | 6 Cyl Diesel |
| Transmission: | Automatic |
CHECK AVAILABILITY
2018 Ram 2500 Laramie - 3C6UR5FL9JG321240
Mileage:
0 mi
Exterior Color:
Silver
4 (7)
| | |
| --- | --- |
| Body Style: | Pickup |
| Engine: | 6 Cyl Diesel |
| Transmission: | Automatic |
$56,163

$1006.67 Est. Mo.
CHECK AVAILABILITY
SEARCH CAR INVENTORY
YEAR END CAR DEALS!!
View all 5 Ram in Sandy, UT best yet cheap priced Ram cars listed for sale by used Ram dealerships, lots or for sale by owners near Sandy, UT, Salt Lake County area partnered with Used Cars Group. Quick Facts: Average price is $50,411. The average mileage on Ram vehicles is 26,509 miles. Hablamos Espanol! Llamenos acerca Ram usados en Sandy, UT a la venta.

Any Credit Ok!